Your car sun visor is no help since you can't see through it. But with this car sun visor extender, you can see better than before! 
😁 It filters out damaging rays and reduces glare, so you can protect your eyes and drive safely! 😁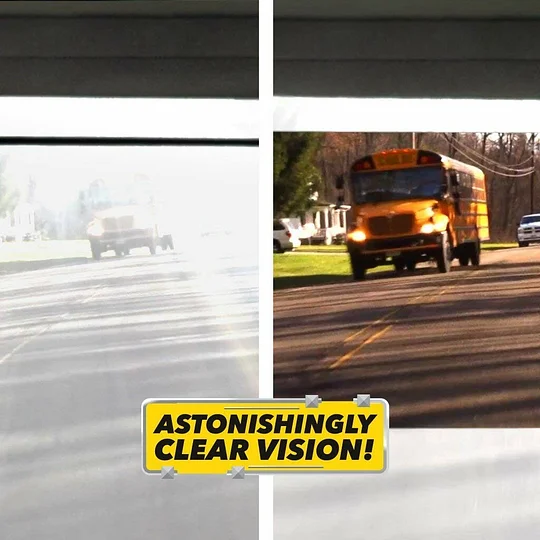 High-Quality Materials:
☆

Crafted from high-quality polycarbonate, your car visor extender is temperature resistant. It never discolors or warps from heat or prolonged use,

 

so it will safeguard your sight drive after drive.

☆

The holding attachment is easy to extend and swivel

 

thanks to the superior plastic material. Plus, you can adjust it without effort thanks to its breakthrough rotation design!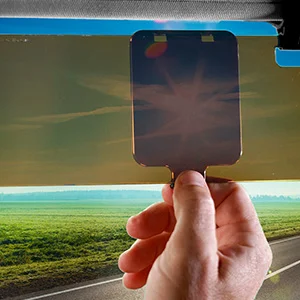 🚗 No matter who you are or what car you drive, our visor shades are made for you.
✅ Are nearsighted and wear glasses
✅ Are sensitive to light
✅ Suffer from night blindness/nyctalopia
✅ Live in a snowy area that reflects light
✅ Struggle with migraine impairment
✅ Work as a truck driver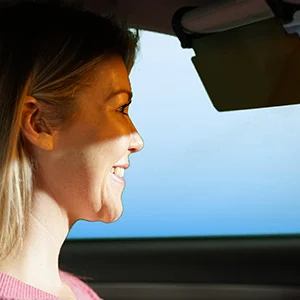 Easy Installation:
☆

Drive uninhibited day and night!

 

Use the gray one to block those too-bright sun rays. And when it's dark out, simply swivel the shades around and lower the yellow one to reduce the brightness of headlights and taillights!

☆

This sun visor for cars is ready to use right out of the box!

 

Simply extend the holding attachment, place it on your car visor mirror, then tighten the attachment! It stays securely in place no matter how much you use it.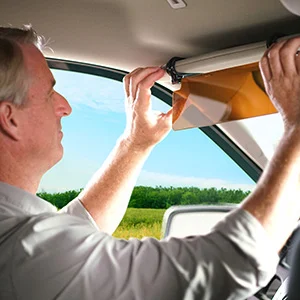 Specifications:
☆

Material:

 

High-quality polycarbonate

☆

Size:

 

11.8 * 4.3*2.0 inch / 30*11*5CM

☆

Package Includes:

 

High-Quality Anti-Vertigo Sun Visor
OUR GUARANTEE

At Zacopo, we strive to offer the top and high-quality products in the world.

Your Satisfaction is our Top Priority.

We will provide outstanding customer service to assist you as we highly value our customer satisfaction with absolutely Zero Risk.

If you have any questions about your order, please email us at support@zacopo.com
DISCOVER MORE
Our Recommendations
High-Quality Anti-Vertigo Sun Visor
Regular price
$58.99
$25.95